<!–– >

<!–– >
Royal Ambassadors 110 year birthday celebration.
Make Tracks/Royal Racers Company is celebrating this occasion with some special products that will be available through
November 30, 2018.
----Racecars-We will add 4 new RA Racecar shapes to our selection. These new shapes will be on our order forms by
June 1, 2018 at www.royalracers.com.
110 Year Patch



----110 year patch-3.5 inch patch. The patch is of high quality and is embroidered in the blue, white, and gold Royal Ambassador colors.
The price is 3.50 each. Orders of 20 or more patches will ship free. Orders under 20 will ship Priority Mail for $9.00.
You can preorder the patches before May 1, 2018 and receive a preorder price of 3.25 each on prepaid orders.
An order form is available here .
Available for shipment by May 1, 2018.
----Oak presentation plaque. Plaque will have the 110 year patch set in the wood plaque with a brass commeration plate that says
"Reaching and Teaching Boys", "1908-2018". Plaque will 5" x 8 1/2". It will be clearcoated and contain a hanger hole in the back.
Price is 20.00 each. Available for shipment June 1, 2018. Preorder/prepaid price is $19.00 each if ordered before June 1.
Shipping costs will vary but we will ship by the most econmical way.
<![if !vml]>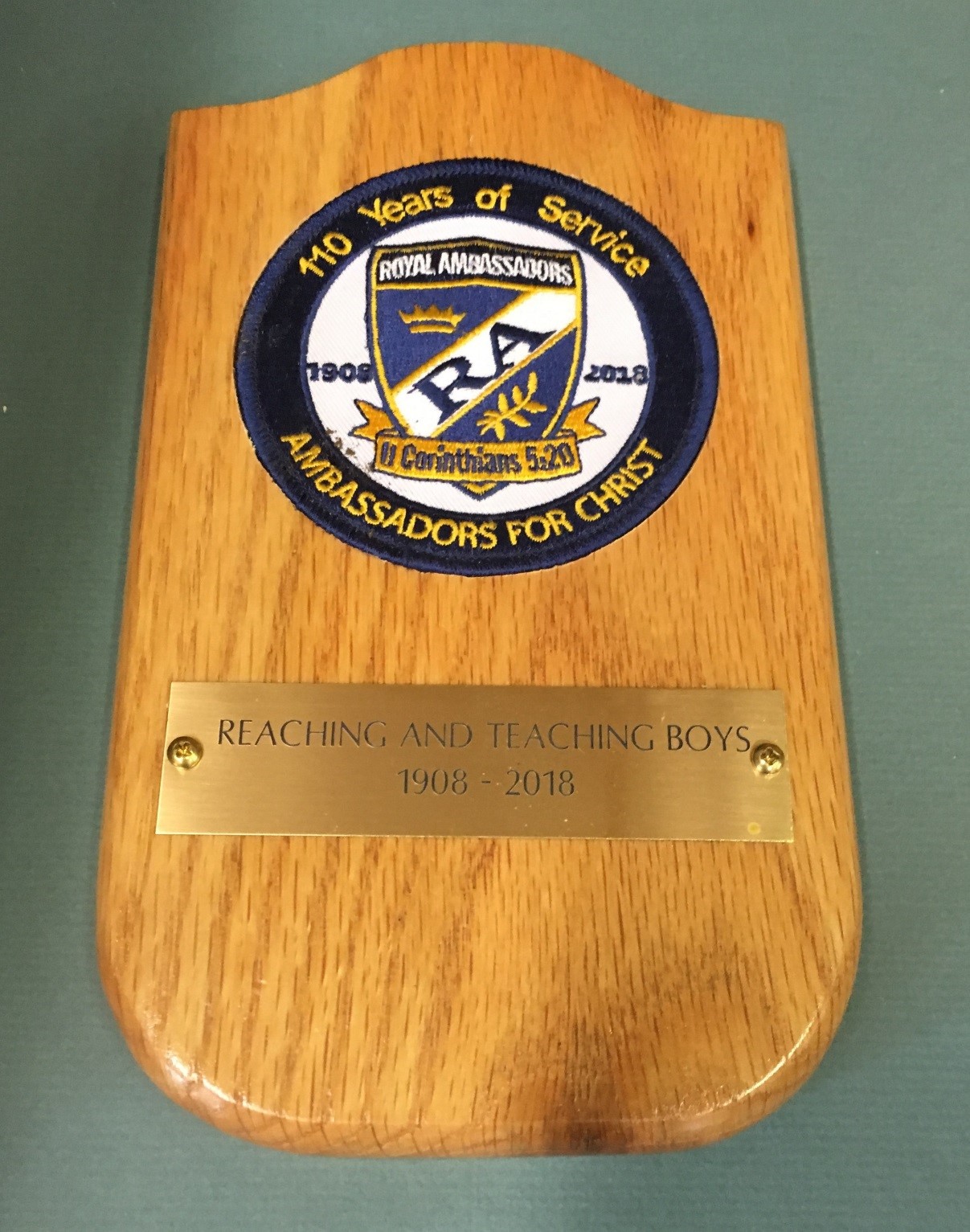 <![endif]>
----Leaders presentation ink pen. This will be a quality product in dark blue with silver chrome trim.
The pen will have a stylus on the top end and will be in a black-velvet lined presentation box with lid.
It will have the inscription "Royal Ambassadors", "110 Years", "1908-2018". Price $6.95 each.
Available for shipment beginning May 1, 2018. These will ship Priority Mail for 1-2 pens ship for 9.00. 3-20 pens ship for 15.00. More than 20 ship for $20.00.
<![if !vml]>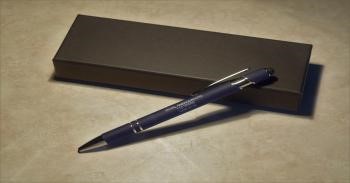 <![endif]>
-Race tracks-We are producing 10 limited edition RA Racetracks. The tracks will be the two lane siderail design with the track base constructed from high quality oak
****PHOTO COMING SOON*****
To order any of our merchandise please call us at:
931-935-8201